Fire Your Webmaster & Copywriter Today...
Never Buy Or Modify a WordPress Theme Again!
From:
Robert Plank & Lance Tamashiro
Date:
Thursday 8:30 am
If you have ever tried to set up your own sales page or optin page you have experienced the frustration of:
Wondering what editor to use
How to make things look the right way
How to get things in the right place
Figuring out where to get the fancy buttons and graphics
How to get it all online
Once you get over the technical issues then you are suddenly faced with questions like:
How long or short should my page be?
Am I saying things in the right order?
What should my headline say?
Am I missing things like testimonials, guarantee, bullets
Finally you give in and try:
Finding the perfect WordPress theme (which one is the best?)
Tweaking an existing template (how much time would that take you?)
Outsourcing to a copywriter (who should you hire & how much would they charge?)
An "optimized" WordPress theme for sales letters (could you really figure out all the bells and whistles?)
We tried all that too and found out it wasn't what we wanted, cost too much, it took long and never looked quite right so we spent 4 years creating the perfect WordPress sales letter plugin that makes every copywriting course obsolete and puts every web designer out of business...
Introducing:
The "Paper Template 2.0"
WordPress Sales Letter Plugin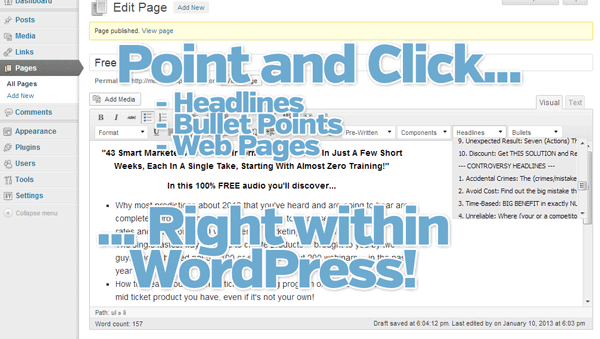 You're just 7 clicks away from:
Professionally written sales letter
High converting optin form
Pre-made legal forms and pages (no installation required)
Video replay pages
Download pages
Webinar registration pages
and much, much more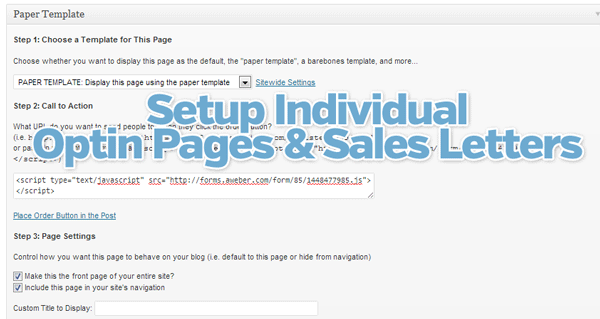 It's simple. All you have to do is install the
Paper Template
plugin on your WordPress site and choose which pages on your site (or your entire site) you want higher conversion on.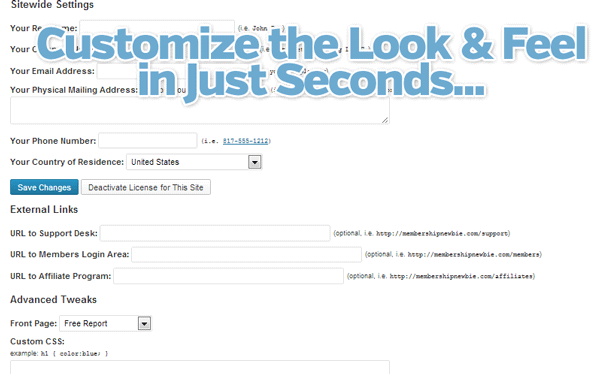 You want to use the
Paper Template
on all of your sites starting today because it's easy and quick to set up. It looks clean and professional and we've tested it against literally hundreds of other website designs.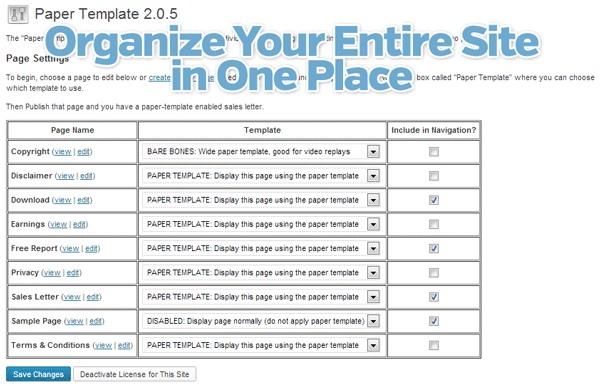 Now that you've installed the
Paper Template
you no longer have to mess with HTML, FTP, PHP, CSS, JavaScript, frameworks, child themes, hooks, outsourcers or copywriters and get back to running your business. The Paper Template 2.0 is so easy to use:
Installs as a WordPress plugin
Can use as a standalone web page
Pre-written sales letters & optin pages
Point and click headlines
Creates optin pages AND sales letters
1 year of updates & support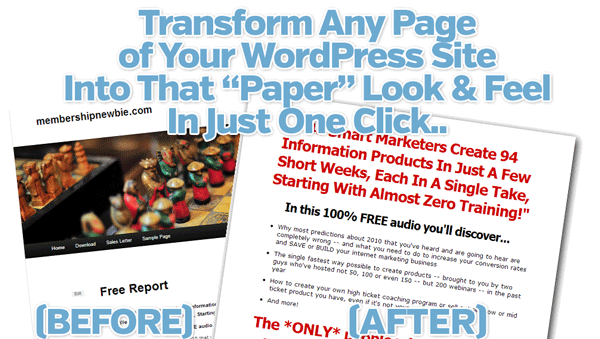 Your Price Today:

Just $7
And It Comes with This 30-Day
"No Questions Asked" Priority Guarantee!
If you can't complete this system within the next 30 days, I demand you fire me from your business and you get your refund.
But I'm confident you'll stay in, you'll implement our systems, and you'll send us a testimonial telling us how much more you've accomplished after finding us and taking our training.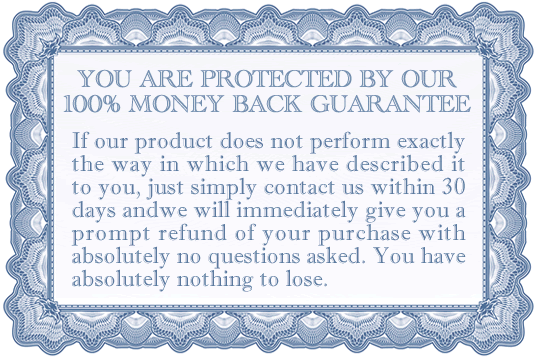 Priority Paper Template 2.0
Order Form

YES! I want these exact strategies to boost my business.




I understand I will be billed $7 today to receive immediate access to the "Paper Template 2.0" membership site
I will receive instant access to all training modules which I can watch at anytime 24 hours a day from anywhere in the world
I can refund for any reason or no reason whatsoever within the next 30 days



P.S. Paper Template 2.0 is a single payment membership site. You will need the Adobe Flash plugin installed (free and included with most browsers), or a video player capable of playing WMV files if you want to watch the videos offline.
P.P.S. After signing up, your account will be instantly activated and you will have access to the first of the training videos in the next few minutes.